Renowned French photographer Réhahn is displaying his collection, Precious Heritage, in a free outdoor exhibition in the ancient coastal city of Hội An through this summer.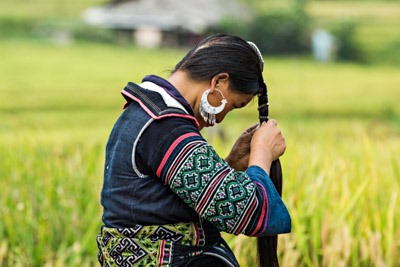 A woman in Sa Pa.— Photo by Réhahn
The photographer has been living in Hội An over the past six years. The exhibition began on July 1 and will run for two months at Nguyễn Phúc Chu Street on An Hợi island.
Through a selection of 40 photographs, echoing his museum, Réhahn shows how rich and diverse Việt Nam's ethnic culture is.
His famous portraits of young children and old women from all provinces across the country represent from large ethnic communities with hundreds of thousands of members to small ones that have just a few hundreds, such as the Ơ Đu group, which required him to wait for three years to get authorisation to visit them in their remote villages.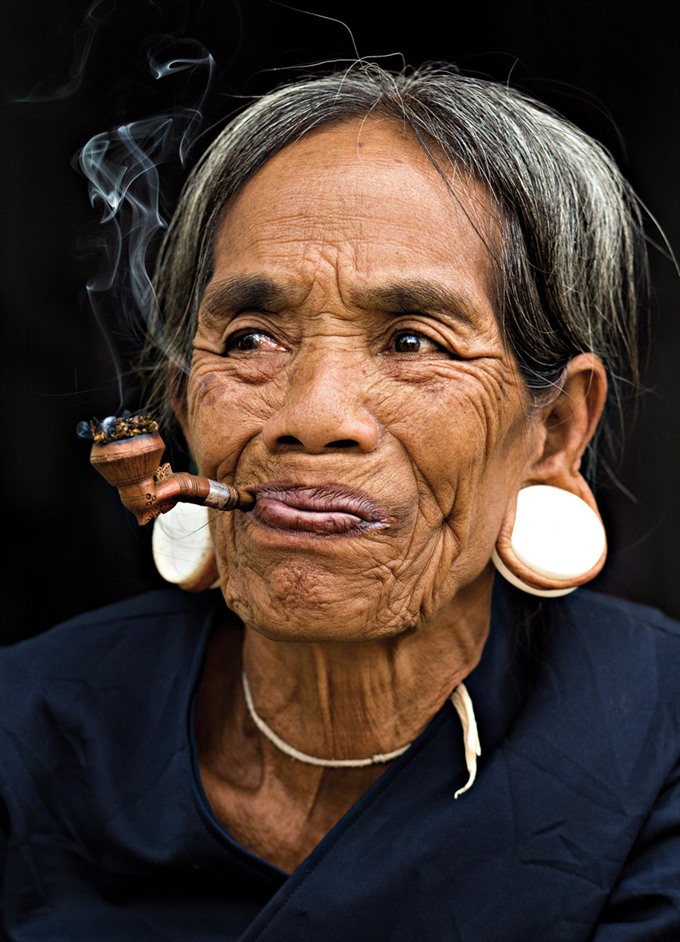 Old woman of Brâu ethnic group. Photo by Réhahn
Posing in their traditional costumes, they symbolise ancestral customs that are passed on from one generation to another, the challenge of protecting them, and the hope of keeping these communities alive. The Precious Heritage collection promotes the beauty and pride of these communities that together form the great mosaic of Việt Nam's nationalities.
Réhahn believes that the "most efficient way to preserve the ethnic culture of the ethnic groups is to promote them outside their community, to create a sense of pride for their heritage and ancient customs. Sometimes, you need someone else's vision to make you realise what you have".
That, he says, is what motivated him to establish the Precious Heritage Art Gallery Museum (located at 26 Phan Bội Châu Street in Hội An) in January this year.
By charging no entry fee and displaying everything with text in Vietnamese, English and French, the photographer hopes that the maximum number of people will use the opportunity to explore this side of Việt Nam's identity, and see what's beyond the more obvious images. — VNS
French photographer Réhahn is displaying his collection in Hội An, which portrays Việt Nam's different ethnic groups, in a free outdoor exhibition through this summer. -- Courtesy Photo of Réhahn