A two-hectare wild-orchid reserve in the Troh Bư Botanic Garden in Đắk Lắk Province has been recognised as the largest of its kinds in the country by the Việt Nam Record Organisation (ViệtKings).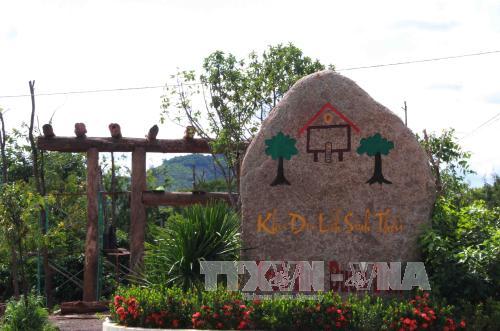 Situated around 12 kilometres from Buôn Ma Thuột city, the reserve has around 200 species of orchids.
The garden used to be a natural forest before being destroyed by local residents to grow crops.
Nguyễn Tuấn Hưng, now 45, decided to grow coffee and fruits to serve tourists as a homestay model.
But after seeing trees thrive, he decided to develop it into a small forest with wild orchids.
This was in 1995.
Currently the reserve has around 10,000 orchid plants, including many rare and valuable varieties such as nghinh xuân (rhynchostylis gigantea), giả hạc or phi điệp (dendrobium nobile), hoàng thảo thái bình (dendrobium pulchellum), and long tu (dendrobium primulinum).
Hưng said the garden is also home to birds and animals like peafowl, pheasants, rabbits, turtles, flying squirrels, and wild boars.
Visitors to the place can also see the largest lithophone and tree-trunk canoe in the country besides many unique cultural facets of the region's ethnic minorities.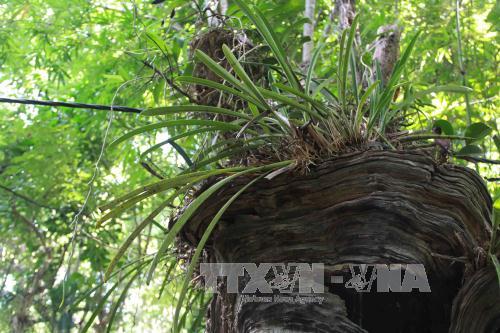 Kiều Thị Xuân, a visitor from HCM City, said her family was amazed by the cool climate in the area and the hundreds of orchids.
Hưng said the accommodation, ethnic food and entertainment available to visitors are improving.
The reserve attracts over 10,000 domestic and foreign visitors a year. — VNS